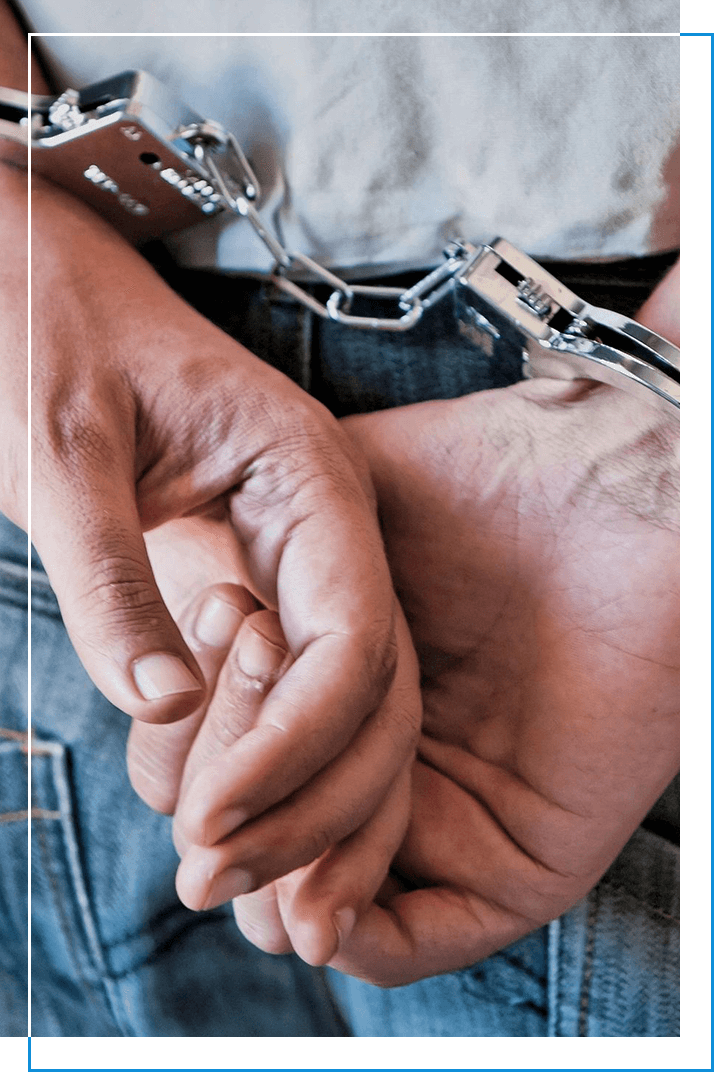 Defending Resisting Arrest Charges
in Michigan
If you have been charged with a crime in Michigan, resisting arrest can lead to additional charges and penalties. John N. Elliott thoroughly defends clients statewide who have been accused of resisting arrest or assaulting an officer. He will work tirelessly to ensure you are not wrongfully convicted or subjected to excessive penalties. As a seasoned Michigan criminal defense attorney, he has extensive experience in cases involving resisting arrest, obstruction of justice, and assault and will guide you to comprehend the law and its impact on your case outcome.
Michigan resisting arrest attorney defending clients accused of assaulting a police officer in Detroit, Lansing, Ann Arbor, Grand Rapids, and throughout Michigan
As soon as you are arrested, it's critical to work with an attorney to avoid additional criminal charges and effectively challenge police and prosecutors. John N. Elliott is recognized for his ability to meticulously investigate complex cases and deliver beneficial outcomes for clients across all of Michigan's 83 counties. He is well-acquainted with the courts, judges, and prosecutors you will encounter in your case and can assist you in formulating a comprehensive defense strategy that prioritizes your best interests.
Don't hesitate to reach out to John N. Elliott if you have been accused of resisting arrest following any criminal charge. He acknowledges the instinctive urge to resist arrest and understands that charges can arise from police communication errors or even rights violations. His firm works diligently to support clients throughout the investigation and potential trial, aiming to get your charges dismissed or reduced.
Resisting Arrest Criminal Charge in Michigan
According to Section 750.81d, assaulting, battering, resisting, obstructing, or opposing a person performing their legal duty is a felony criminal offense, which can result in incarceration and significant fines. The definition of "a person" in this context includes state or local police, campus police, conservation officers, sheriffs, constables, peace officers, firefighters, emergency medical personnel, or search and rescue teams.
Any resistance or opposition could lead to criminal charges, and this legislation is not only limited to physical assault on an officer. If you have been accused of resisting arrest, contact John N. Elliott immediately to review your case and strategize the most effective legal actions. His seasoned attorneys are always available for clients and can immediately begin working to safeguard your rights.
Criminal Penalties for Resisting Arrest in Michigan
If you are convicted of resisting arrest, you will face severe criminal penalties, and can still be convicted for the initial charge you were arrested for, as well as any additional violent crime offenses you allegedly committed while resisting an officer. Below are the penalties associated with criminal obstruction of justice in Michigan:
Contact John N. Elliott immediately if you have been accused of assaulting, wounding, opposing, or resisting by any other means when arrested for a criminal charge. He understands the intricate legal issues that surround cases like yours and has successfully defended clients facing a variety of criminal charges in courts statewide.
His Approach to Assault Charges in MI
As soon as you are accused of resisting arrest, consult an experienced attorney, even if you have yet to be formally charged with a crime. The early stages of any criminal case are crucial, and he and his team will immediately start utilizing innovative defense tactics in an effort to help you secure an acquittal, dismissal, or reduced charge.
They will scrutinize every detail of your arrest and the charges you are facing, and will help you understand your rights so that you can challenge any improper search and seizure or probable cause issues that could arise. His lawyers will support you throughout every stage of your case, employing aggressive and dynamic strategies that advance your interests throughout the investigation and trial.
Contact John N. Elliott for Criminal Defense 24/7
Anyone who has been charged with assaulting an officer or obstructing justice should immediately hire a lawyer, and his firm is always available for clients statewide. Call (248) 451-9600 now or contact them online to speak to an experienced case analyst, or request to set up a free consultation with founding attorney John N. Elliott. As a lawyer, he respects his clients and works diligently to fight for their best interests, regardless of the details of their case.